Customer Service is Our Priority!
One Contractor…
One Price…
Complete Kitchens in 2 Weeks!!!
A beautiful kitchen or bathroom you will
be proud of in your home!
Amon has been in and around all phases of residential construction for nearly his entire life. He spent many childhood weekends and summers helping his dad with his construction projects at home and for clients.
Amon grew up in northern New Mexico and moved to Hawaii when he was fifteen. He tried and succeeded in other fields of occupation in his early 20's but nothing brought satisfaction like seeing the finishing touches come together on custom homes and remodels.
After the burn out from his fast-paced sales job, Amon decided to walk away from his career and volunteer with a group from church to help finish an old school building in Belize.  It was during those hot, humid, and often grueling sweaty days that he, once again, enjoyed a sense of accomplishment that evaded him for so long.
Taking his re-found inspiration, Amon linked up with a small artisanal builder back in Maui, Hawaii. Together they built some of the finest custom homes for some of the most distinguished clients. It wasn't Amon's intention, but quickly word-of-mouth spread among the small island and it was inevitable that he ventured out on his own and begin doing his own projects.
His favorite part has always been the kitchens and bathrooms, but Maui, was severely lacking in high quality and reasonably priced cabinetry. The cabinets are the backbone of any well put together kitchen. His frustrations of always dealing with such limited resources led him and his wife, Kristin, to eventually move their family off island. It was a no brainer to settle on San Antonio in 2006. With its mild winters and vibrant growing economy, excellent schools for their children, and of course, the best Mexican food in the world, San Antonio and South Texas quickly felt like home!
After a few years of establishing himself as one of the best Kitchen and Bathroom remodelers in the Central Texas, Amon teamed up with Bob Burnside. Bob had over 10 years in the Granite Business and over 25 years in Customer Service Industry, so it was a natural fit to join two forces that complimented each other so well.
It was that first kitchen where Bob and Amon teamed up on, back in 2013 when they really knew they had something. Though they have really streamlined the process, never has their commitment to quality and customer service ever taken a back seat. Fast forward a few years and hundreds of kitchens later, Cabinets & Granite Creations is the Go-to-Spot for quality, commitment and lasting value in beautiful Cabinetry and Stone Surface design and installation!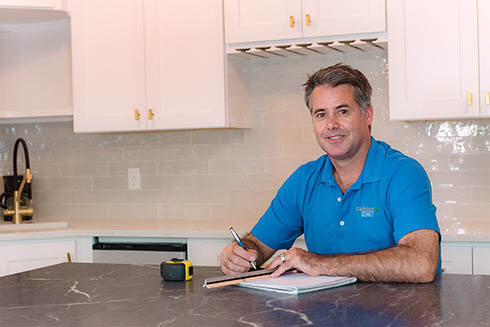 Amon W.
Because of Amon's caring effort to build a company on his beliefs, the same quality and integrity he introduces and passes on to everyone he works with. It's the foundation of Cabinets and Granite Creations!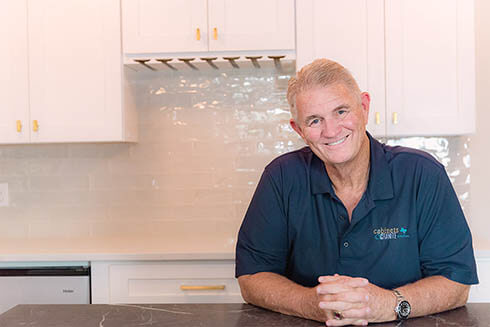 Bob B.
"25 years in corporate America taught me how important customer service is. We want to get you the look you want along with the price & quality you desire!"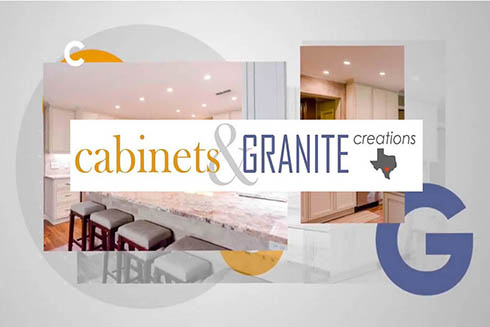 We have over 40 years of combined experience customizing kitchens and bathrooms!
We serve San Antonio, Austin, San Marcos, New Braunfels, Fredericksberg, Kerrville, Canyon Lake, Wimberly, Bandera, Seguin, Blanco, Boerne, Dripping Springs, Hondo, Comfort, Pleasanton,  Floresville, Castroville, Poteet, Devine, Jourdanton, Spring Branch, Round Rock, Pflugerville, Texas and all towns in between!
11220 Gordon Rd.
San Antonio, TX 78216
*By appointment only